Journal of Clinical Orthodonics
August 2020 Issue Highlights THE CUTTING EDGE Design and Manufacturing of a Fully Digital Palatal Expander Without Physical Models Dr. Battista and colleagues describe a fully digital workflow for computer-aided fabrication of a rapid palatal expander. Steps include design of the anchorage structure, placement of a virtual attachment, positioning of the expansion screw, addition of auxiliaries, 3D printing by the laboratory, and delivery to the patient.
Next Webinar on Indirect Bonding!
Our next webinar is from Paul Gange Jr. from Reliance Orthodontics on Monday, July 13th at 8 PM Eastern time and is on the digitally guided indirect bonding process. This is free for all subscribers, $100 for non-subscribers to attend. Sign-up on our webinars page. CE is available for $10; we will have a recording of the webinar available if you cannot attend. Again free for subscribers, $80 for non-subscribers.

The only orthodontic journal focusing on the clinical side of the specialty.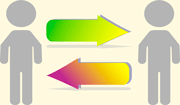 A rigorous peer-review process to evaluate submissions from around the world.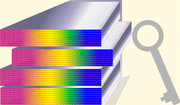 Free access for every subscriber to our online archive of past articles, dating back to 1967.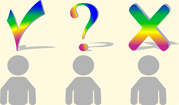 Exclusive nationwide studies of both practice economics and treatment methods.
SUBSCRIBER DELIVERY DELAYS-SELECT COUNTRIES
While we continue to operate as normally as possible, we cannot ship issues to subscribers in some countries. Please check this post on our Facebook page to see if you are affected. All subscribers have digital access to the Journal with their subscription. Contact annmarie@jco-online.com with any questions.
Welcome to JCO-Online.com! 

All of our articles now have comments! Just scroll to the bottom of the article to add your voice to the discussion. Note that your first 10 comments must be reviewed so there may be a slight delay in posting.
Orthodontic Innovation
What has been the most important orthodontic innovation of the past 25 years?
My Account
This is currently not available. Please check back later.

Please contact heather@jco-online.com for any changes to your account.