Journal of Clinical Orthodonics

The only orthodontic journal focusing on the clinical side of the specialty.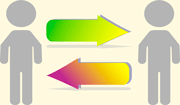 A rigorous peer-review process to evaluate submissions from around the world.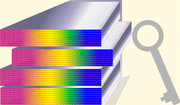 Free access for every subscriber to our online archive of past articles, dating back to 1967.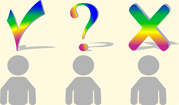 Exclusive nationwide studies of both practice economics and treatment methods.
Welcome to the new JCO-online.com!
Reading JCO is now easier than ever on any device:
Responsive design automatically resizes articles for your device screen: no zooming or scrolling required.
Videos and other interactive media embedded within the article.
Downloadable PDFs still available.
Please bear with us as we rollout our new website over the next few weeks. Some of our pages will redirect to the old website while things are completed here.
JCO Webinars Are Here!
We pleased to launch JCO Webinars with our sold-out CAM/CAD software session on September 14. We will record and post the webinar on the site in the next few weeks. E-mail Phil Vogels if you would like to be notified when the recording is ready.
We'll announce future webinars when they are scheduled.
Orthodontic Innovation
What has been the most important orthodontic innovation of the past 25 years?
Interested in submitting an article?
Articles submitted to JCO are peer-reviewed using a double-blind system (authors and reviewers are not identified to one another).
Authors must submit material to JCO using our Online Submissions and Review System. This process allows an author to check on the status of a manuscript at any time without waiting for a reply from the JCO office.
Refer to the Submissions page for more information.
My Account
This is currently not available. Please check back later.

Please contact heather@jco-online.com for any changes to your account.