PEARLS
An Efficient and Ergonomic Device for Easy Elastic Wear
Our office is always running out of plastic orthodontic elastic placers. This beautifully illustrated Pearl teaches how to make one chairside in a pinch, using only .036" stainless steel wire and plastic tubing.
NEAL D. KRAVITZ, DMD, MS
Associate Editor for Pearls
An Efficient and Ergonomic Device for Easy Elastic Wear
Various types of elastics are prescribed for correction of molar relationships or crossbites, or for occlusal settling. This has long been an integral part of orthodontic treatment that requires patient cooperation. Patients may have difficulty attaching the elastics properly with only their fingers, however, especially if they are not provided with disposable elastic placers. To improve patient compliance and ease of placement, we have devised the SEAT (simple elastic applicator tool).
Fabrication
1. Cut a 6-7" length of .9mm or .036" stainless steel wire (A). Using a universal plier, bend a helix about 6mm in diameter at the midpoint of the wire.
2. Add bends at points 1 and 2 as shown (B), making the two arms parallel to each other. Plastic sleeves can be placed over the arms to improve the grip of the device.
3. Bend the wire at points 3 and 4 (C), so that the arms cross over each other. These bends give the device a reverse-action property.
Similar articles from the archive: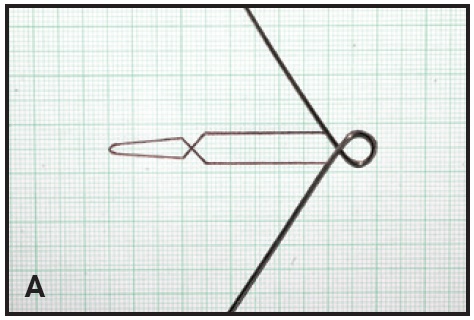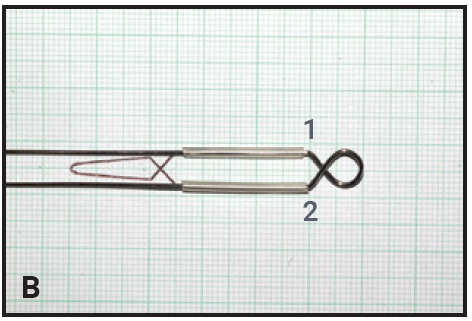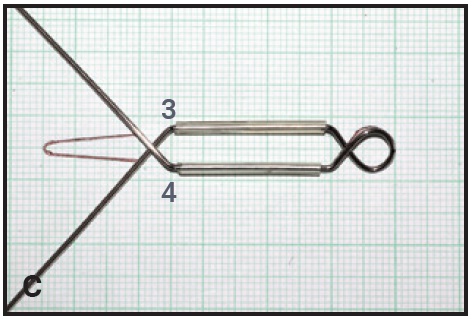 Press the upper and lower arms of the SEAT together (F) to separate the arms for elastic insertion. Place the elastic over the hook, then engage the straight arm around the hook to secure the elastic (G). After intraoral placement of the elastic (H), press the upper and lower arms together again to release the elastic from the SEAT.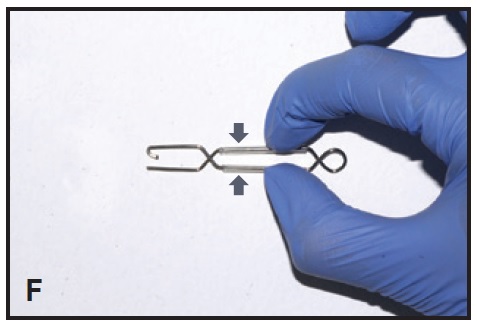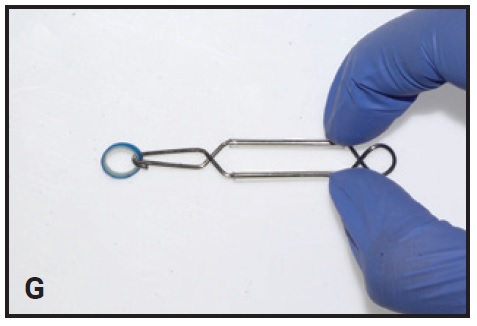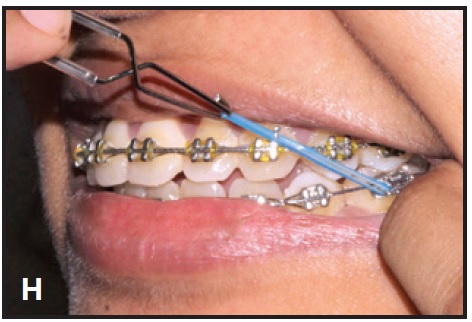 This tool offers several advantages. Because of its reverse-action design, it will not release the elastic until desired. The .036" stainless steel wire is rigid enough to withstand deformation forces, but easy to adjust if necessary. The SEAT is quick and simple for the orthodontist to fabricate from inexpensive materials. The design makes wearing elastics much easier for the patient, which in turn will ensure ideal compliance and treatment finishing. Finally, it serves as a motivating factor by giving the patient a sense of involvement and responsibility for treatment.