PEARLS
A Spring-Loaded Stripping Tool
We have designed a simple instrument for interproximal stripping. Fabrication is as follows:
1. Bend a helix with three and a half circles and a diameter of 6mm into the center section of a 6" length of .040" hard stainless steel wire*. The free legs should form an angle of about 130º (Fig. A).
2. Make additional 30º bends at the center of each leg and double-back bends at the end of each leg (Fig. B).
3. Insert an interproximal strip into one of the double-back bends, winding it through twice to secure it. After compressing the strip holder so that the ends are parallel to each other, insert the other end of the interproximal strip into the second double-back bend in the same way (Fig. C). The strip holder is now ready to use (Fig. D).
The spring design of this strip holder keeps the strip under tension. This tool is easily fabricated, and the interproximal strip can be changed quickly at chairside.
Similar articles from the archive: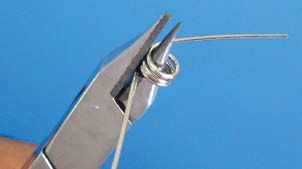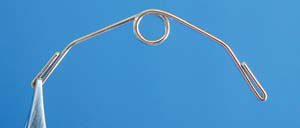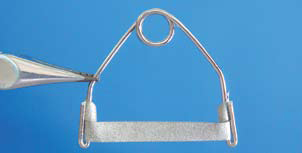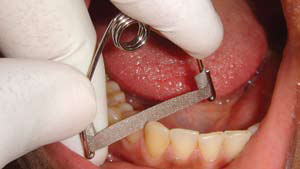 FOOTNOTES
*LeoWire, Leone S.p.A., Via P. a Quaracchi, 50, 50019 Sesto Fiorentino, Italy; www.leone.it.