Product News in January 2023 Issue
PRODUCT NEWS is presented as a service to the reader and in no way implies endorsement by JCO.
Appliance Tools
Tweakz for Braces and Aligners professional-grade self-care line enables patients to handle minor emergencies between orthodontic visits, according to the manufacturer. Each kit includes four tools: a dental pick, an elastics applicator, a diamond dental file to smooth out rough spots that can cause ulcerations, and either a distal-end cutter to eliminate sharp wires or an aligner remover. The toolkit comes in a mirrored travel case.
For more information, contact OrthoNu LLC, 41 Flatbush Ave., Suite 1, PMB #896, Brooklyn, NY 11217. (917) 596-5065; www.orthonu.com.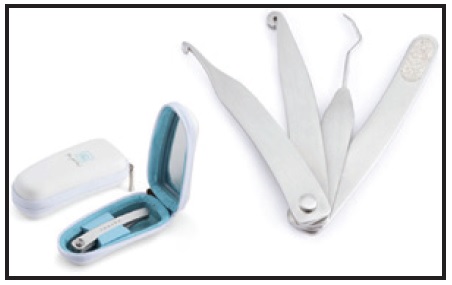 Disposable Bitewing
Wingers Integrated Barrier (I.B.) disposable bitewing is three products in one. The bitewing includes a sensor holder inside a seamless, comfort-padded elastic infection-control barrier to reduce clinical setup time and produce a radiological image in about five seconds. According to the company, it offers a cost savings of 20% over three separate items. Wingers I.B. fits all popular No. 2 sensors on the market; a free sample pack is available for practice owners.
For more information, contact Steri-Shield, 1417 Sadler Road #259, Fernandina Beach, FL 32034. (800) 699-7220; www.steri-shield.com.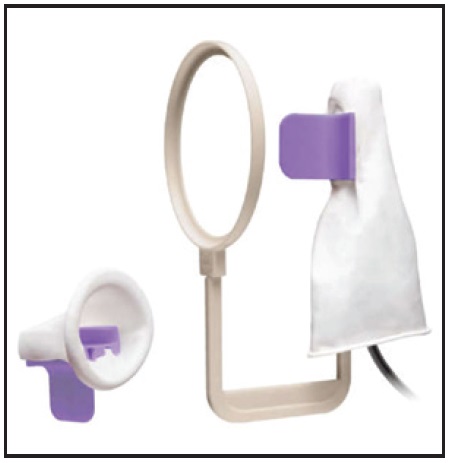 Examination Gloves
The Microflex 92-134 disposable nitrile examination glove offers tactility and protection across a variety of dental applications. A stretchy, ultrathin formulation provides a comfortable fit with the sensitivity needed for fine motor control, and textured fingertips ensure secure tool handling, according to the company. A hand-scanning app, accessible via a QR code on the product page, can be used to estimate glove size before purchase.
For more information, contact Ansell, 111 Wood Ave., Suite 210, Iselin, NJ 08830. (800) 800-0444; www.ansell.com.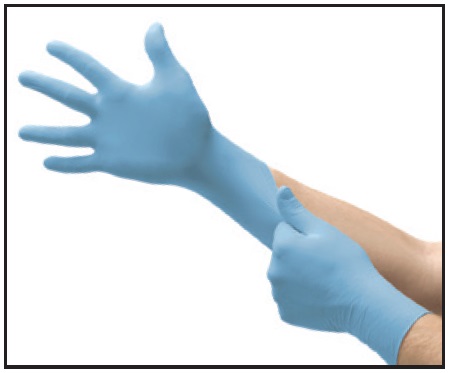 Oral Irrigator
Fresh Health's Proclaim custom-jet oral irrigator uses digital intraoral scanning and three-­dimensional printing technology to produce a mouthpiece with as many as 60 pressurized jets at inter­proximal sites. Because the fit is customized to each patient, it provides a more thorough cleaning in only seven seconds. In a clinical study, according to the manufacturer, patients using Proclaim with brushing showed a significant improvement in plaque levels and in gingival inflammation and bleeding, compared with brushing and flossing.
For more information, contact Fresh Health Inc., 745 W. Evelyn Ave., Mountain View, CA 94041; www.proclaimhealth.com.