Product News in July 2022 Issue
PRODUCT NEWS is presented as a service to the reader and in no way implies endorsement by JCO.
Design Software
The latest addition to Deltaface's 3D orthodontic design software, UBrackets is an advanced indirect-bonding application that allows clinicians to print their own custom brackets adapted to the shape of each tooth. According to the company, virtual brackets are placed automatically and can then be precisely positioned using the software's manipulation tools. Brackets, custom positioners, and the final wire are exported as STL files.
For more information, contact Deltaface, 46 Ave. des Bénédictins, 87000 Limoges, France. +33 555 490 892; www.deltaface.com.
Cleaning Station
The Rover is a mobile suction-cleaning station designed for offices with multiple portable dental units. Intended as a companion to Triton systems, the Rover rolls easily from room to room and has the capacity to service four carts before being emptied, according to the manufacturer. Once the unit is connected to an electrical outlet, the contents can be purged into a drain or by a quick connect to plumbing.
For more information, contact ASI Medical, Inc., 8811 American Way, Suite 130, Englewood, CO 80112. (844) 880-3636; www.asidental.com.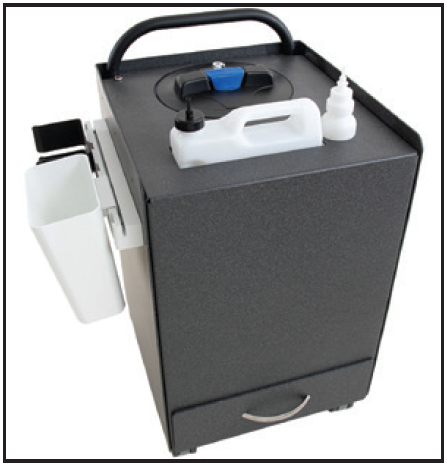 Probiotic Mints
ProBioraPro mints contain a patented blend of beneficial bacteria, naturally present in healthy mouths, that bind to the teeth and reach beneath the gums, crowding out bacteria that contribute to tooth decay and halitosis. The mints can be used daily to promote fresher breath, whiter teeth, and overall gingival and dental health, according to the company, and will not damage dental work or appliances.
For more information, contact ProBiora Health, LLC, 6302 Benjamin Road, Suite 409, Tampa, FL 33634. (800) 983-6908; www.probiorahealth.com.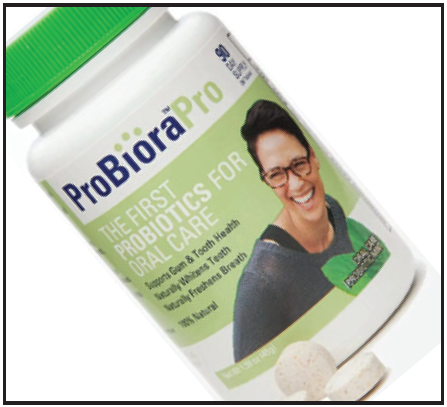 Product Dispenser
The Evogen Tri-Vend menstrual-care product dispenser for public restrooms offers customer convenience and prevents germ spread, according to the manufacturer. The touch-free technology uses a sensor that engages when guests present their hands and features a five-second delay after dispensing to discourage theft. Each high-capacity dispenser holds 86 products of three varieties.
For more information, contact Hospeco Brands Group, 26301 Curtiss Wright Parkway, Suite 200, Cleveland, OH 44143. (800) 942-9199; www.hospecobrands.com.