Product News in November 2020 Issue
PRODUCT NEWS is presented as a service to the reader and in no way implies endorsement by JCO.
Remote Monitoring App
The Grin Remote Monitoring Platform is now available through a partnership with 3M Oral Care. According to the company, this comprehensive platform provides convenient monitoring to supplement in-office appointments. A patient scans the mouth with the user-friendly Grin Scope, attached to a smartphone, and then uploads the high-resolution images via the Grin App. Until February 2021, 3M will provide a limited number of systems free to qualified orthodontists as part of the company's COVID-19 initiative.
For more information, contact 3M, 2724 S. Peck Road, Monrovia, CA 91016; (800) 401-3001. oralcare.3m.com/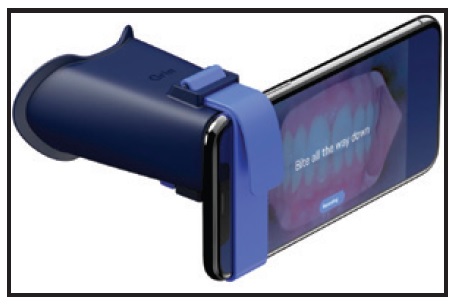 3D Printer
The Envision One 3D printer incorporates continuous digital light manufacturing technology in a desktop printer. Layerless technology creates smooth models, according to the manufacturer, and a 385nm LED light source improves accuracy and detail. Compared with standard digital light process printers, 75% fewer supports are needed. Six orthodontic arch models can be printed from STL data in less than 15 minutes.
For more information, contact EnvisionTEC, 15162 S. Commerce Drive, Dearborn, MI 48120. (313) 436-4300; www.envisiontec.com.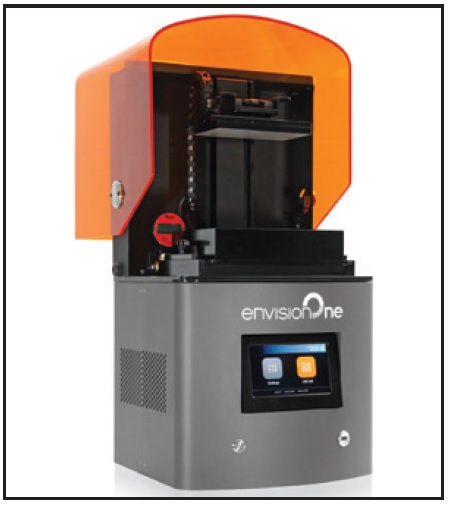 Software Upgrades
Recent upgrades to 3Shape's Clear Aligner Studio software are designed to enhance treatment efficiency and provide a more comprehensive overview of the digital workflow, according to the company. New components include enhanced collision detection, the ability to overlay the malocclusion on the ideal setup, and attachment grouping for easier setup. A new occlusion feature allows manual arrangement of the bite based on a quality distance map. Aligner workflows can be assigned for in-house production or sent out to laboratories.
For more information, contact 3Shape North America, 10 Independence Blvd., Suite 150, Warren, NJ 07059. (908) 867-0144; www.3shapedental.com.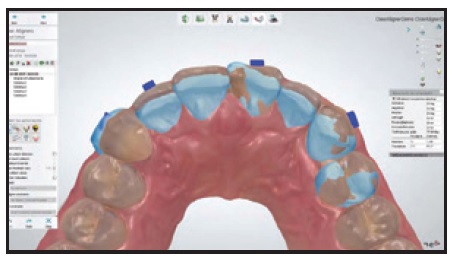 Loupe Light
The Nano Black wireless loupe light—based on the Nano Freedom2 platform—is a multiwavelength LED unit that supplies either daylight or violet light. According to the manufacturer, the wireless lamp weighs only 5g and runs on a lithium-ion battery, which is mounted to distribute the weight evenly across the head for comfort. A proximity sensor enables hands-free operation. The light provides either general or fluorescent illumination with optimized beam quality and a uniform pattern, and it fits all major loupes and eyewear.
For more information, contact DentLight, 1825 Summit Ave., Suite 210, Plano, TX 75074. (800) 763-6901; www.dentlight.com.