Product News Published in November 2019 Issue
PRODUCT NEWS is presented as a service to the reader and in no way implies endorsement by JCO.
Intraoral Scanner
The CS 3700 intraoral scanner combines efficient, accurate high-definition scanning capabilities with a comfortable, modern design, according to the manufacturer. New software programs with touchscreen capabilities and orthodontic-specific tools provide more control over the workflow. With a 20% faster scanning speed than earlier models, the CS 3700 can scan a single arch in as little as 30 seconds.
For more information, contact Carestream Dental LLC, 3625 Cumberland Blvd., Suite 700, Atlanta, GA 30339. (800) 944-6365; www.carestreamdental.com.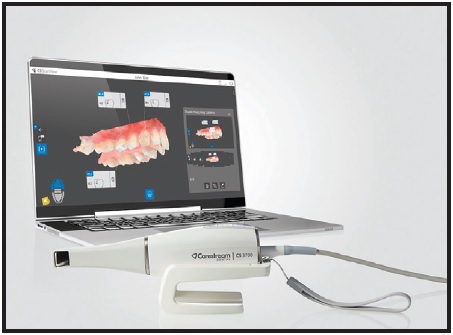 Photo Backdrop
The portable photo backdrop system from BadgePlus, featuring a colored backdrop on a sturdy stand, adjusts from 28" to 78" in height. According to the manufacturer, the unique hook-and-pull system and adjustable crossbars assure a wrinkle-free, easy-to-assemble setting for clinical photographs. The nonreflective background provides 28" × 34" of space and is available in seven single colors and two reversible versions (white plus royal or light blue).
For more information, contact BadgePlus, Inc., 3030 Corte Hermosa, Newport Beach, CA 92662. (949) 675-6474; www.badgeplus.com.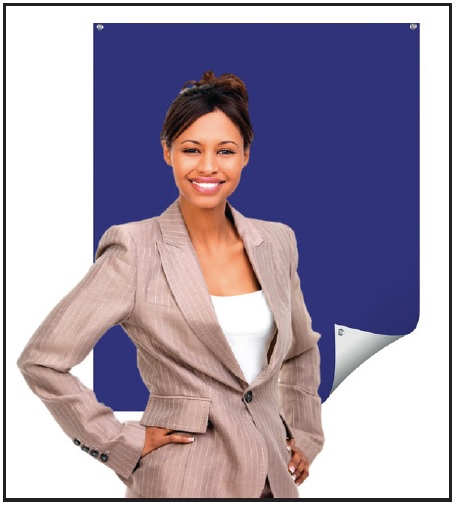 3D Simulation Tool
3Shape's Treatment Simulator can now be used with Ivoclar Vivadent's IvoSmile augmented reality technology to deliver visually engaging treatment presentations during consultations, according to the companies. A live iPhone or iPad patient image can be combined with a TRIOS-based treatment simulation to create a "virtual mirror" using IvoSmile. The process allows patients to see potential results from multiple angles in three-dimensional displays of their own faces.
For more information, contact 3Shape North America, 10 Independence Blvd., Suite 150, Warren, NJ 07059. (908) 867-0144; www.3shapedental.com.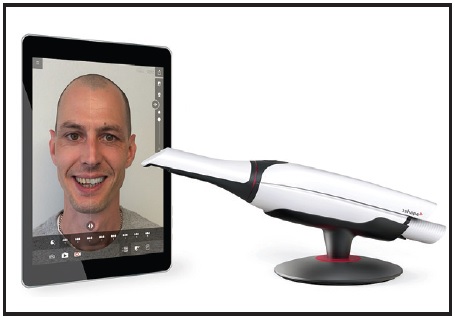 Adhesive Removal Kit
Komet has expanded its Deep Purple Diamond bur line to include Smoozies for fast and easy adhesive removal after debonding. A tungsten carbide eraser removes the adhesive left after bracket removal, and rubber polishers can then be used to complete the process. Both flame- and cup-shaped Smoozies are gentle on the enamel and leave smooth, mark-free teeth, according to the manufacturer. Each kit includes four carbides and four erasers in a plastic bur block.
For more information, contact Komet USA, 3042 Southcross Blvd., Suite 101, Rock Hill, SC 29730. (888) 566-3887; www.kometusa.com.