BOOK REVIEWS
Orthodontic Radiographs: Guidelines for the Use of Radiographs in Clinical Orthodontics; Periodontology; Sinonasal Complications of Dental Disease and Treatment
Orthodontic Radiographs: Guidelines for the Use of Radiographs in Clinical Orthodontics
K.G. ISAACSON
A.R. THOM
N.E. ATACK
K. HORNER
E. WHAITES
4th edition. 28 pages. £20.00. 2015.
British Orthodontic Society
12 Bridewell Place,
London EC4V 6AP, England. 44-20-7353-8680;
www.bos.org.uk.
The latest edition of Orthodontic Radiographs has been updated to include a section on cone-beam computed tomography (CBCT). Although this short guidebook was published by the British Orthodontic Society, most of its 16 concise, easy-to-read sections are applicable internationally.
The first part of the text focuses on ionizing radiation and its possible side effects, with an overview of U.K. legislation pertaining to the subject. Section 7 provides a helpful comparison of the effective doses for various types of dental radiographs with the doses and risks for medical x-rays. Sections 8 and 9 describe common orthodontic imaging techniques, as well as methods of quality assurance and staff training. These sections will be useful in adjusting optimal settings, performing equipment maintenance, and ensuring proper patient positioning. Section 10 includes flowcharts to help determine the need for diagnostic radiographs in various clinical situations, broken down by patient age.
Section 11 deals with the applications of CBCT - specifically with a small field of view, since a large field of view is not recommended for routine orthodontic records. Radiation doses and optimization are also discussed. Section 12 touches briefly on radiography in research. In section 13, the authors explain that because most TMJ problems are due to soft-tissue dysfunction rather than bony changes, conventional panoramic radiography contributes little information. Instead, they recommend the use of magnetic resonance imaging whenever surgical intervention is planned. Section 14 covers the storage, retention, and transfer of radiographic records from a medicolegal perspective. The book ends with conclusions and a glossary.
Similar articles from the archive: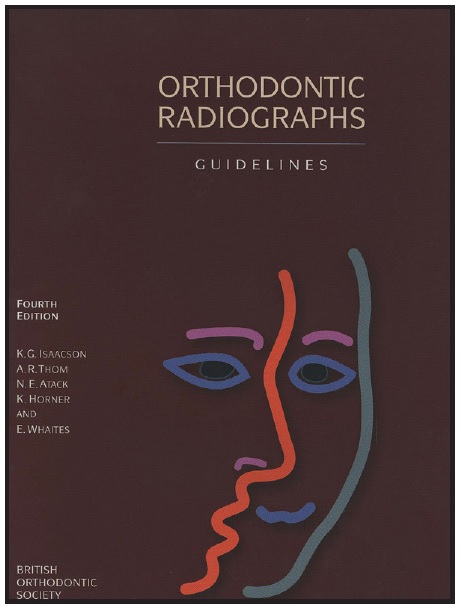 Overall, this will be a useful resource for practitioners, educators, students, and staff members. As a quick clinical reference, it should be kept in any office utilizing orthodontic radiographs.
JAE HYUN PARK, DMD, MSD, MS, PhD
Periodontology
HANS-PETER MUELLER, DDS, PhD
2nd edition. 272 pages, 311 illustrations. $59.99. 2015.
Thieme Publishers
333 Seventh Ave.,
New York, NY 10010. (800) 782-3488;
www.thieme.com.
The second edition of Periodontology emulates its predecessor in summarizing the most recent developments and theories in the field of periodontology, including the anatomy and physiology of the oral cavity, diagnosis, preventive care, treatment, and the relationship between periodontal disease and overall health. Each chapter has been updated with the latest data and a variety of helpful illustrations, photos, tables, graphs, and flowcharts. Easily searchable and thoroughly referenced, this book will be useful for dental students, hygienists, and practicing dentists and periodontists.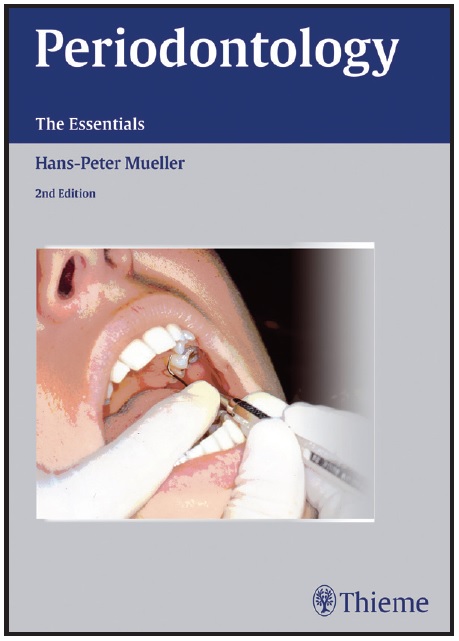 Sinonasal Complications of Dental Disease and Treatment
GIOVANNI FELISATI, MD
MATTEO CHIAPASCO, MD
162 pages, 302 illustrations. $134.99. 2016.
Thieme Publishers,
333 Seventh Ave.,
New York, NY 10010. (800) 782-3488;
www.thieme.com.
This text is intended as a complete guide to the sinonasal complications of dental disease and treatment, offering numerous high-quality illustrations, flowcharts, tables, and key points. An accompanying collection of case reports and videos is available on the Thieme Publishers website. Besides furnishing important background information on the anatomy, physiology, and pathophysiology of paranasal sinuses, the book thoroughly describes the medical and surgical procedures used to address sinonasal complications and provides practical answers to the diagnostic and therapeutic problems often presented by these cases. It will be an essential resource for oral and craniomaxillofacial surgeons as well as dentists.