THIS ARTICLE WAS PUBLISHED IN THE MAY 2020 ISSUE AND WILL BE AVAILABLE IN OUR ARCHIVE IN OUR REGULAR FORMAT WHEN THE ISSUE GOES LIVE
Back-to-Work Coronavirus Infection Control
---
JACKIE DORST, RDH*
The COVID-19 pandemic shut down orthodontic practices nationwide for at least six weeks. Orthodontists saw patients only for emergency and urgent care, following strict infectious-disease precautions. As isolation, social distancing, and stay-at-home orders "flattened the curve" for the highly infectious SARS-CoV-2 virus, orthodontic offices began gradually reopening for much-needed patient care.
Safe orthodontic practice during this transitional phase—which will likely last until sufficient vaccines, therapeutics, and immunity have been developed—requires the implementation of special airborne-disease transmission precautions, in addition to the Centers for Disease Control and Prevention (CDC) Standard Precautions. On April 27, the ADA published a comprehensive "Return to Work Interim Guidance Toolkit" for dental practices. The toolkit provides COVID-19 infection-prevention protocols under the following headings:
Welcome Back Reassurance
Pre-Appointment Screening Process
In-Office Patient Registration Procedures
Reception Area Preparation
Chairside Checklist
Staff Protection
Shopping List
Appendix
The novel coronavirus is transmitted mainly through aerosol droplets. Protecting patients and staff from potentially contaminated aerosols by using proper infection-control protocols will reduce the risk of airborne-disease transmission and help ensure the safety of both patients and staff. In general, however, dental procedures generate a greater volume of aerosols than orthodontic procedures do. Let's review how the ADA "Return to Work Interim Guidance Toolkit" applies to orthodontic practices.
Welcome Back Reassurance
You need to announce to patients that the practice is reopening and let them know what to expect at their appointments during this phase. Many resources are available to help you reassure patients and enthusiastically say, "Welcome back—we missed you!" (Fig. 1). Use multiple methods of communication—letters, e-mails, texts, social media posts, website posts, and personal phone calls. Patients and parents may be anxious about their safety; this is the time to provide reassurance. Let them know you have been busy during the closure implementing infection-control protocols as recommended by the CDC. Include information on appointment scheduling and check-in procedures, such as: "Only the patient will enter the office. Parents and siblings, please wait in the car." Tell them how to communicate with the office by text or phone when they arrive for the appointment, and that a "greeter" will meet the patient at the car or the door.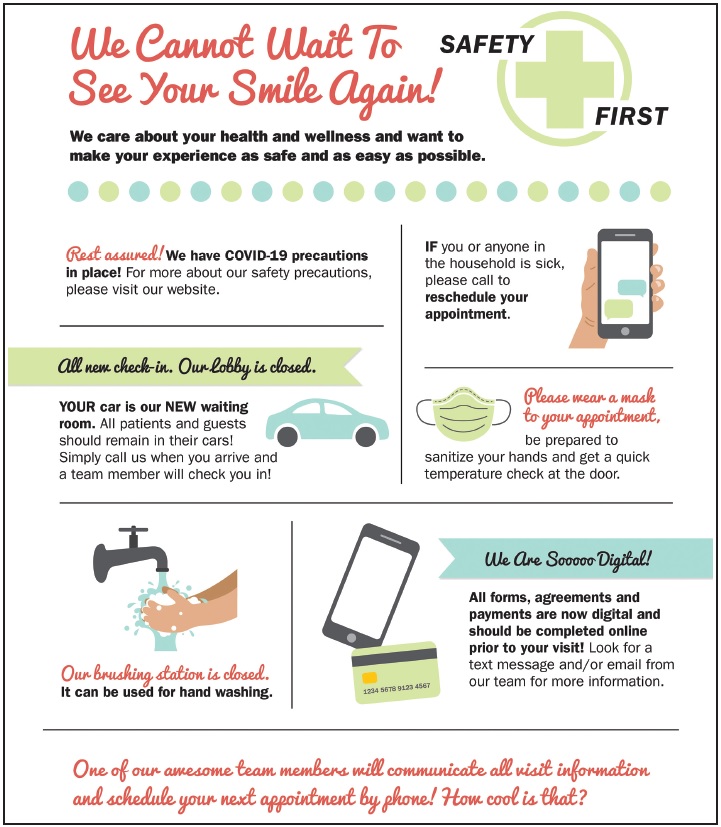 Fig. 1 "Welcome Back" message to patients (image courtesy of Virginia Creative Group and Allison Parks Hale, Smart Practice Consulting, Yorktown, VA).