Product News in April 2023 Issue
PRODUCT NEWS is presented as a service to the reader and in no way implies endorsement by JCO.
Clear Aligner Update
Candid is collaborating with SoftSmile to offer access to its state-of-the-art, artificial intelli­gence-­powered VISION treatment-planning software for CandidPro clear aligner providers. VISION includes such features as automated segmentation and staging optimization, which can reduce planning time by as much as 95%, according to the company. Other recent CandidPro upgrades include the ability to incorporate interproximal reduction, attachments, bite ramps, and cutouts for elastics into clear aligner therapy.
For more information, contact Candid, 44 W. 28th St., Floor 14, New York, NY 10001. (844) 632-7492; www.candidpro.com.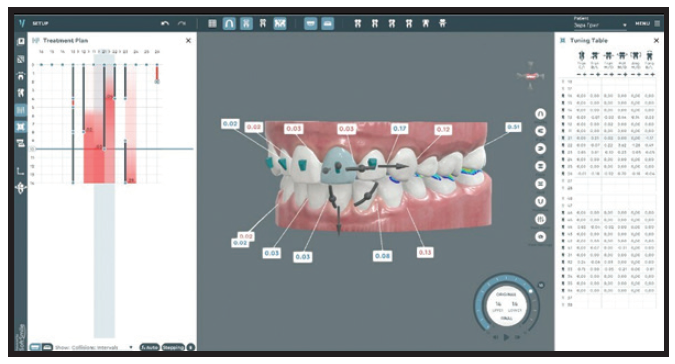 Toothpaste
MI Paste ONE Perio is a two-in-one antigingivitis toothpaste containing stannous fluoride and Recaldent (CPP-ACP), a special milk-derived protein that has a unique capability to release bioavailable calcium, phosphate, and fluoride to tooth surfaces. The toothpaste also treats hypersensitivity and gingivitis, remineralizes tooth enamel, and helps prevent caries and white-spot lesions, according to the manufacturer.
For more information, contact GC America, 3737 W. 127th St., Alsip, IL 60803. (800) 323-7063; www.gcamerica.com.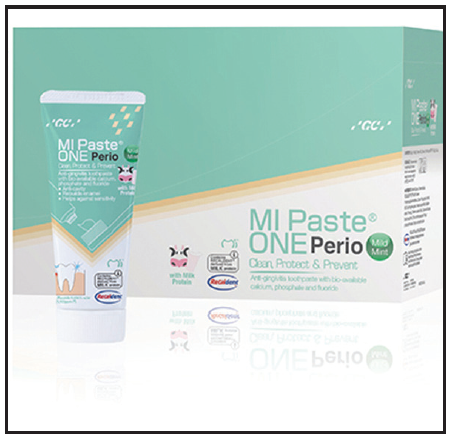 Ultrasonic Cleaning System
Henry Schein's quietest ultrasonic cleaner to date, the Maxima PowerClean 210 features an industry-leading cycle time and a powerful cleaning ability derived from stack-­transducers technology, according to the company. With a 2.1-gallon tank capacity and a compact size for fitting into tight reprocessing areas, the unit also features an easy-to-read digital timer, an automatic and manual degas function, and a conveniently located drainage system.
For more information, contact Henry Schein Orthodontics, 1822 Aston Ave., Carlsbad, CA 92008. (800) 344-3397; www.henryscheinortho.com.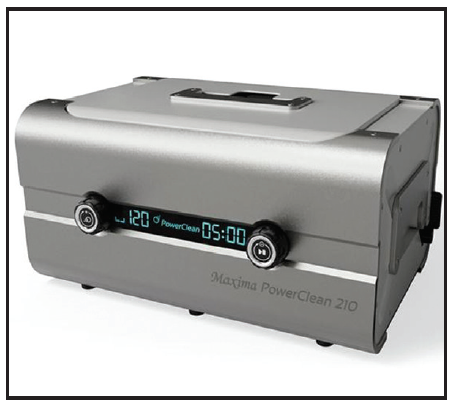 Patient Software
Edge Portal Premium is a convenient online access point for patients, responsible parties, and consulting professionals, according to the manufacturer. Once logged in on a computer, tablet, or smartphone, patients can view upcoming appointments, see balances and make payments, watch animated videos, and exchange messages with the orthodontist or staff. Clinicians can also grant access to consulting professionals to view patient charts, photos, and de­bonding dates.
For more information, contact Ortho2, 1107 Buckeye Ave., Ames, IA 50010. (800) 678-4644; www.ortho2.com.