Product News in August 2020 Issue
PRODUCT NEWS is presented as a service to the reader and in no way implies endorsement by JCO.
Washable Keyboard
Waterproof, washable Seal Shield medical keyboards are fully submersible and can be cleaned and disinfected by soaking, washing in a sink, or running though a dishwasher, according to the manufacturer. The keyboards can also be sprayed or wiped without being powered down. Available in multiple U.S. and international configurations with a variety of connections (including Bluetooth), these durable keyboards are IP68 certified and RoHS compliant.
For more information, contact Seal Shield, LLC, 315 E. Robinson St., Suite 500, Orlando, FL 32801. (877) 325-7443; www.sealshield.com.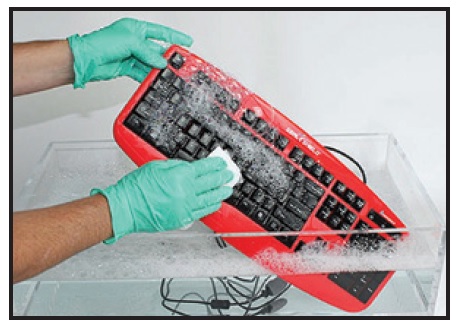 Disinfectant
Ready-to-use DisCide Ultra is a hospital-level surface disinfectant that kills at least 24 common pathogens within one minute, according to the manu­facturer. The non-corrosive, non-staining liquid has a pleasant herbal smell and is available in either a spray or a towelette. This product is registered with the FDA and EPA and meets the OSHA Bloodborne Pathogens Standards.
For more information, contact Palmero Healthcare, 120 Goodwin Place, Stratford, CT 06615. (800) 344-6424; www.palmerohealth.com.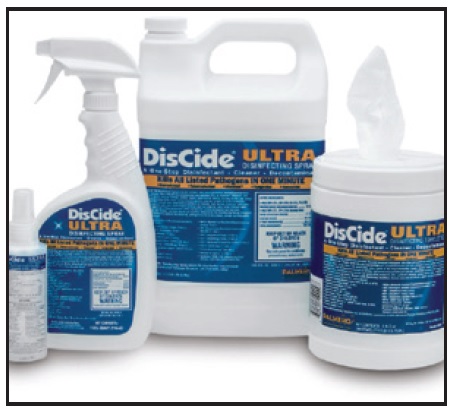 Bracket System
The KLOwen Custom Braces System enhances treatment efficiency by providing custom-selected brackets for indirect bonding, according to the company. After digital scanning and smile design, attachments are selected for each tooth from a library of 27 brackets and tubes in a variety of thicknesses and torques. Accurate indirect bonding trays are 3D-printed in the office or lab to minimize the need for wirebending and bracket repositioning. The company recently received an investment from the AAO Innovation and Transformation Fund.
For more information, contact KLOwen Braces, 320 E. Vine Drive, Suite 219, Fort Collins, CO 80524. (817) 341-9473; www.klowenbraces.com.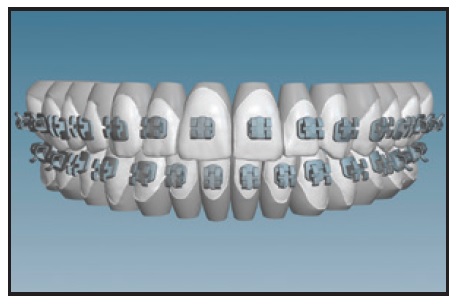 Online Training
The 3Shape Online Learning Hub provides webinars, classes, and individual training in a wide variety of subjects. Webinars are offered daily and then archived for on-demand access. Virtual classroom learning, limited to five participants per class, offers more personal attention that includes screen sharing, according to the company. One-on-one training sessions with 3Shape experts can also be arranged through the Hub to address specific practice needs.
For more information, contact 3Shape North America, 10 Independence Blvd., Suite 150, Warren, NJ 07059. (908) 867-0144; www.3shapedental.com.