Product News Published in February 2018
PRODUCT NEWS is presented as a service to the reader and in no way implies endorsement by JCO.
Prescription Software
EasyRx lab prescription software now integrates with Wave­Ortho practice-management software and FormLabs Preform software. According to the company, the simplified program coordinates patient records and allows transfer of data from Wave­Ortho to EasyRx with a single click. In Preform software, users can now open and transfer EasyRx-based STL files in one click.
For more information, contact EasyRx, 3150 Arden Road N.W., Atlanta, GA 30305. (888) 340-3751; www.easyrxortho.com.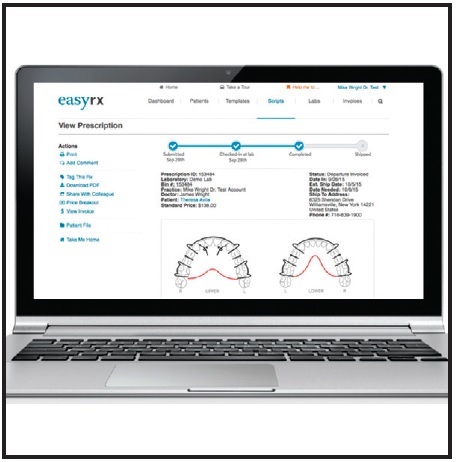 Handpiece System
The redesigned ProStyle E Electric Handpiece System is easier and less tiring to work with thanks to a forward balance point and shorter contra-angles and motor, according to Lares Research. Precise yet lighter in weight, the system includes 1:5 high-speed and 1:1 low-speed fiber-optic contra-angles, a 1:1 straight attachment, and an autoclavable motor.
For more information, contact Lares Research, 295 Lockheed Ave., Chico, CA 95973. (888) 333-8440; www.laresdental.com.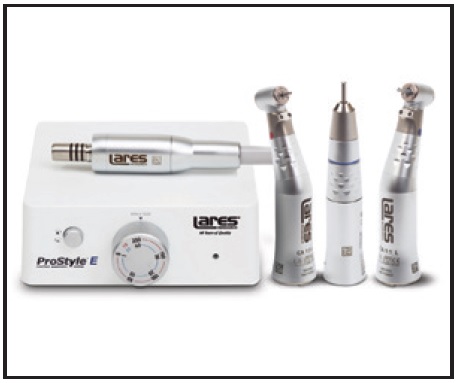 Finishing System
The flexible, finger-like configuration of Ultradent's Jiffy Natural Universal System polishers makes it easier for the operator to reach all tooth surfaces, according to the manufacturer. The polishers provide a natural finish on all ceramic materials and are intended for use with the Jiffy Universal Finishing System.
For more information, contact Ultradent Products, 505 West 10200 South, South Jordan, UT 84095. (800) 552-5512; www.ultradent.com.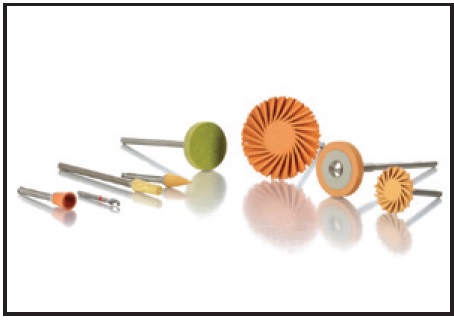 App-Enabled Toothbrush
The Smart Electronic Toothbrush E1 from Colgate assesses brushing performance and provides feedback and coaching to the user via the Colgate Connect smartphone app. According to the manufacturer, the brush's built-in artificial intelligence, sonic vibrating technology, and Bluetooth connectivity combine to improve oral health in a convenient and fun way. The toothbrush is available only through the Apple Store and uses technology from Kolibree.
For more information, contact Colgate-Palmolive, 300 Park Ave., New York, NY 10022. (800) 226-5428; www.colgate.com/connect.