Product News Published in July 2019 Issue
PRODUCT NEWS is presented as a service to the reader and in no way implies endorsement by JCO.
Expansion Screw
The Pop expansion screw's flat, self-centering rectangular guide ensures controlled, continuous expansion, according to LeoneAmerica. Both upper and lower versions are made from biomedical stainless steel and technopolymer and are embossed with arrows to indicate the direction of opening. The screw's flexibility facilitates adjustments and makes it ideal for use as a holding device following rapid expansion. Multiple colors are available.
For more information, contact LeoneAmerica Dental Products, Inc., 1250 Stellar Drive, Oxnard, CA 93033. (800) 235-4639; www.leoneamerica.com.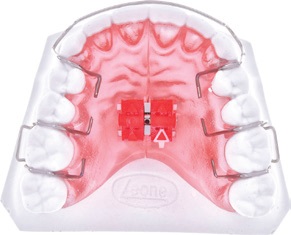 Retainer Case
SmileGoods SafeCase retainer tins are made from anodized aluminum to provide extra protection for retainers and other removable appliances, according to the manufacturer. Unlike snap closures, the vented, screw-on lids stay securely closed. The cases are sold in boxes of 12 black and 12 silver tins.
For more information, contact Practicon Inc., 1112 Sugg Parkway, Greenville, NC 27834. (800) 959-9505; www.practicon.com.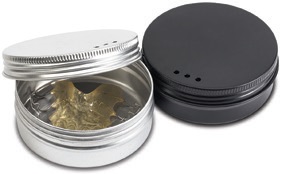 Assistant Cart
The Freedom Dental Delivery System assistant cart features an esthetic, curved shape and minimalist styling with concealed operating knobs and controls, an integrated slide-out keyboard tray, an enclosed power strip, internal computer mounts, and wire and cable access through the rear of the cart. According to the manufacturer, the rail storage system can be configured to suit individual preferences, and the cart can be set up to serve two chairs if needed. The computer can also be mounted externally, and the work surface can be upgraded as desired.
For more information, contact ASI Medical, Inc., 8811 American Way, Suite 130, Englewood, CO 80112. (844) 880-3636; www.asidental.com.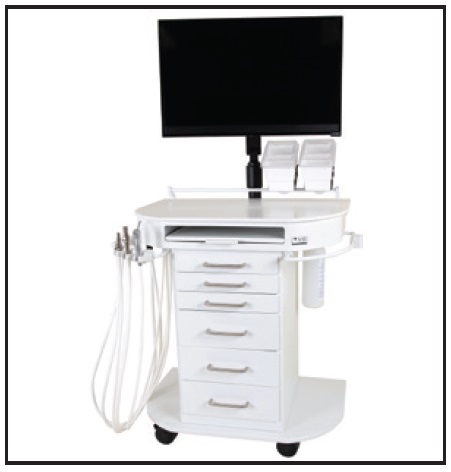 Heat Sterilizer
The RH-Pro11 tabletop sterilizer uses RapidHeat technology for high-velocity hot-air sterilization. According to the company, unwrapped instruments can be sterilized in as little as six minutes, and a wrapped instrument cycle takes 12-20 minutes. Both cycles are FDA-cleared. Because no steam or water is used, no drying is needed, and instruments remain corrosion-free. The tabletop sterilizer holds four large instrument trays and uses 85% less energy than steam sterilizers.
For more information, contact CPAC Equipment, Inc., 2364 Leicester Road, Leicester, NY 14481. (800) 828-6011; www.cpac.com.