Product News from the December 2018 Issue
PRODUCT NEWS is presented as a service to the reader and in no way implies endorsement by JCO.
Aligner Button
Precision Aligner Buttons from MidAtlantic Ortho are designed specifically for use with aligners. The maximized surface area makes them less susceptible to breakage and detachment from elastic pull, according to the manufacturer. The base pad precisely fits the aligner cutout window and is contoured to fit comfortably at the gumline, potentially reducing unnecessary emergency visits and saving chairtime.
For more information, contact MidAtlantic Ortho, 1008 Industrial Drive, West Berlin, NJ 08091. (800) 255-3525; www.midatlanticortho.com.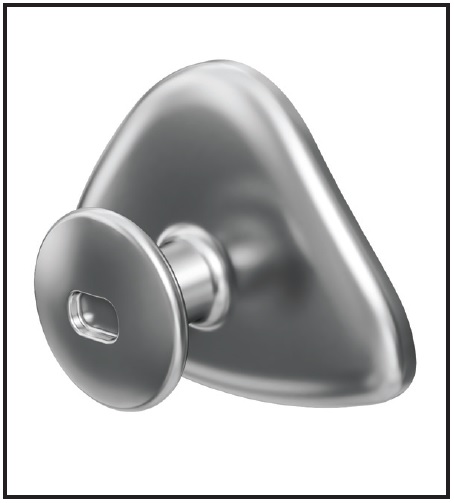 Lateral Expander
The spring-loaded nickel titanium screw in the clear EZ-X Appliance creates space by expanding the arch before aligner treatment. According to the company, this may reduce the need for interproximal reduction and attachments and thus help shorten treatment.
For more information, contact Dynaflex, 10403 International Plaza Drive, St. Ann, MO 63074. (866) 346-5665; www.ezalign.com.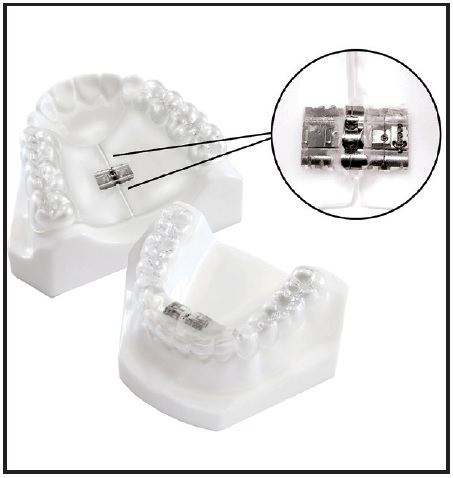 Aligner Pliers
Three new iXion pliers are available for creating horizontal, vertical, and circular indentations in clear aligners to control torque, rotation, and mechanical retention. The pliers prevent aligner distortion because they do not need to be heated, according to the company, and their slim tips allow easy incisal access.
For more information, contact DB Orthodontics, Inc., 1550 Hotel Circle N., Suite 130, San Diego, CA 92108. (619) 892-7233; www.dbortho.com.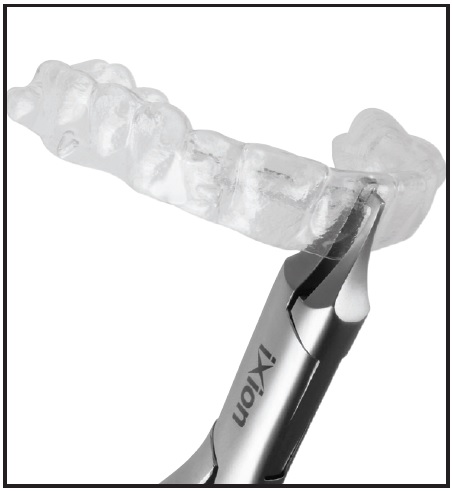 Aligner Workflow
The 3Shape Ortho System Clear Aligner Workflow is now approved for use in the United States. Using Clear Aligner Studio, the clinician can analyze a case, set up and stage treatment, and export files for 3D printing and vacuum-forming of aligners. Any design or production step can be performed either in-house or through a network partner. According to the company, this workflow process enhances the doctor's or lab's control over treatment and costs.
For more information, contact 3Shape North America, 10 Independence Blvd., Suite 150, Warren, NJ 07059. (908) 867-0144; www.3shapedental.com.