Product News from the November 2018 Issue
PRODUCT NEWS is presented as a service to the reader and in no way implies endorsement by JCO.
Curing Light
The low-profile, right-angle head and 360° rotating light guide of the C0-S LED Curing Light allow comfortable access to hard-to-reach areas, according to the manufacturer. Fast and efficient curing is facilitated by a collimated beam with as much as 2,500mW/cm2 of output, and seven operating modes make the light useful in many clinical situations. Seven colors are available.
For more information, contact Practicon Inc., 1112 Sugg Parkway, Greenville, NC 27834. (800) 959-9505; www.practicon.com.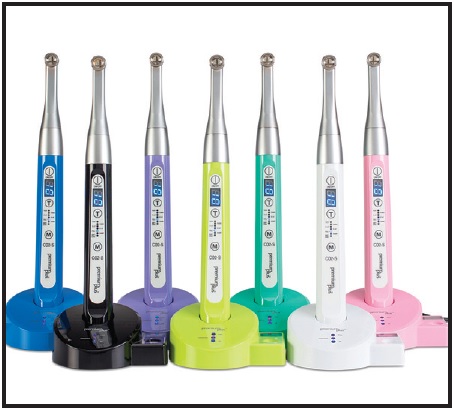 IPR Strips
ContacEZ's IPR Strip System includes four new sizes of IPR Plus diamond strips for interproximal reduction: .35mm, .4mm, .45mm, and .5mm. All ContacEZ strips are designed to adapt to tooth contours for accurate and efficient stripping without leaving sharp corners or ledges, according to the company. The specifications for each strip are clearly engraved on the ergonomic handle.
For more information, contact ContacEZ, 217 S.E. 136th Ave., Suite 105, Vancouver, WA 98684. (360) 694-1000; www.contacez.com.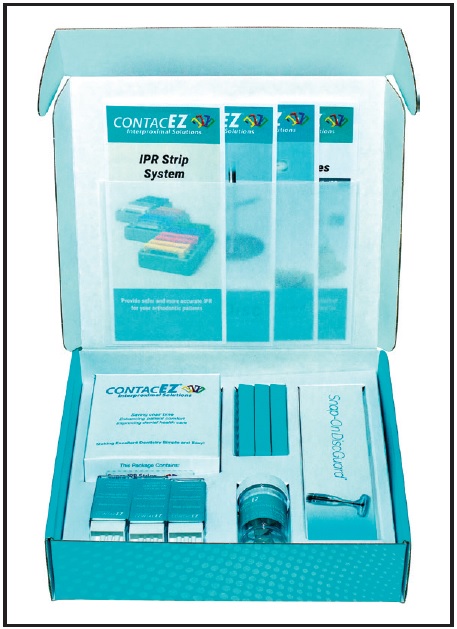 Intraoral Sensor
The DEXIS Titanium intraoral imaging sensor now incorporates motion detection, allowing the user to gesture with the sensor to initiate common commands such as capturing an image. According to the company, the new sensor retains popular features of the previous design while providing greater reliability and improved tissue contrast over a broader range of radiation levels.
For more information, contact KaVo Dental, 11727 Fruehauf Drive, Charlotte, NC 28273. (888) 275-5286; www.kavo.com.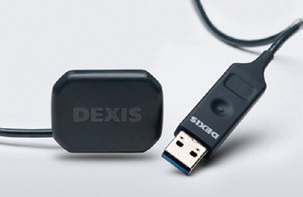 Surgical Laser
The 445nm blue light emitted by the SiroLaser Blue diode laser is better absorbed by soft tissues, making the laser more precise and efficient during surgery and thus more comfortable for the patient, according to the manufacturer. The device can be operated in two other modes, with a visible red diode at 660nm for soft-laser applications such as photobiomodulation, or an infrared diode at 970nm for conventional periodontics and hygiene.
For more information, contact Dentsply Sirona, 221 W. Philadelphia St., Suite 60W, York, PA 17401. (800) 877-0020; www.dentsplysirona.com.